«Being an architect of innovative technologies to contribute to industrial and societal progress. »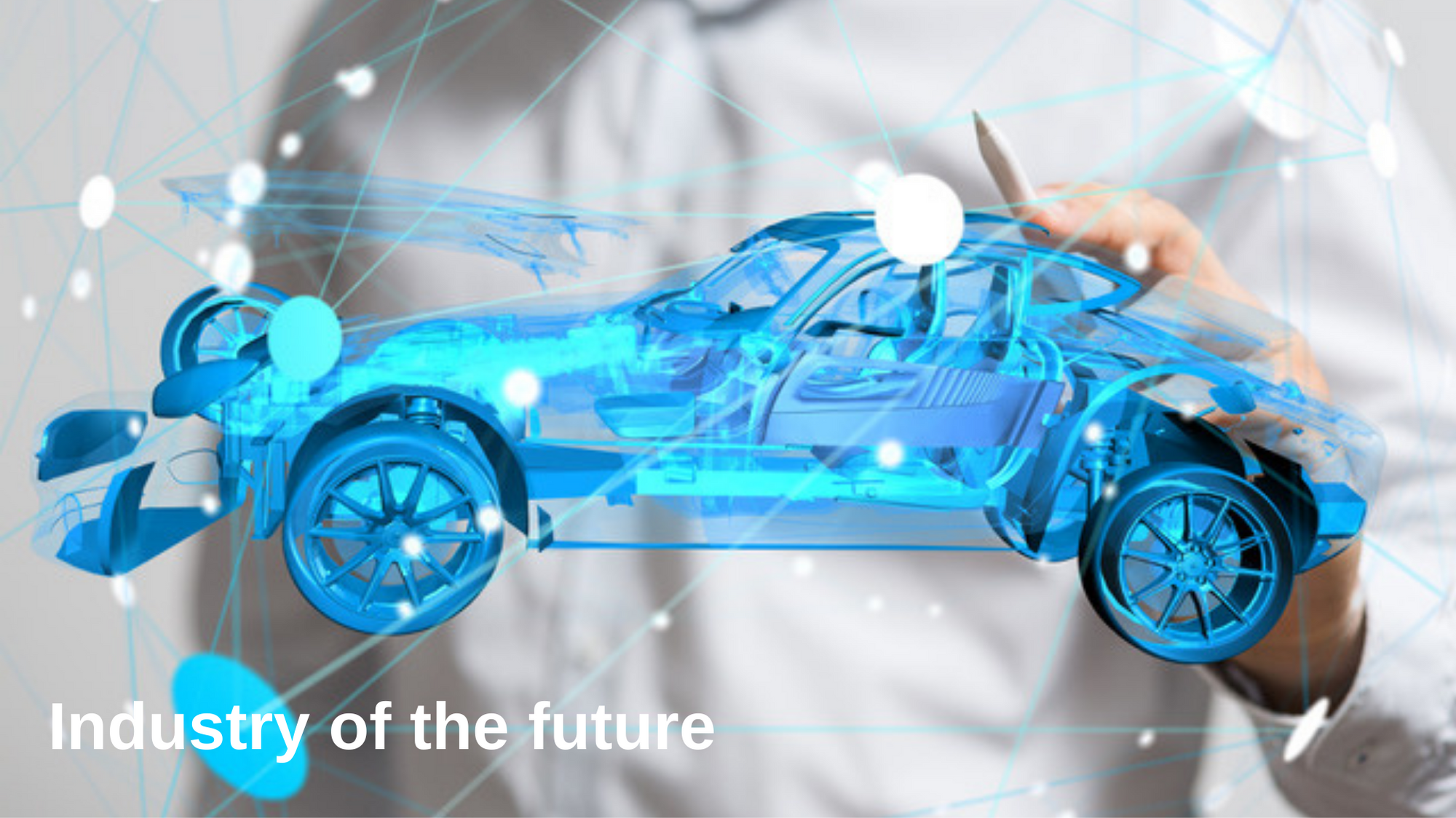 The Industry of the Future field of excellence is a new way of thinking and organising business based on principles, means and key technologies whose impact is as much organisational as it is methodological and technological. Many sectors of activity are concerned: transport (automotive, aeronautics, rail, naval); energy (wind, nuclear, dismantling, etc.); space and armaments; robotics, mobile machines (public works, agricultural, etc.); machine tools, special machines; medical; the food industry, chemicals, petrochemicals; home automation and consumer products, etc. The Industry of the Future field of excellence includes five specialised courses and trains nearly 200 students each year. It relies on the resources of the CERIS research centre and the Mechatronics Platform. Thanks to a pedagogy based on acquisition through learning and action, the teaching of the field enables students to become "architects of innovative technologies to contribute to industrial and societal progress". This can be seen in collaborative projects in groups for each teaching module, a choice of in-depth studies, numerous scientific and industrial projects, practical work and application work that are carried out in close collaboration with Research Teachers and industrialists supported by professional environments and tools. »
6
Study routes are offered in the Industry of the Future field of excellence
General engineer
At the end of the common core of the generalist engineer training, two options are offered in the field of excellence.
Generalist Engineer, Mechatronic Systems option
Mechatronics deals with the synergic integration of mechanics, electronics, automation and computer science. In the design and manufacturing of a product, this interdisciplinary approach makes it possible to increase and optimise functionality. It is inseparable from the technological breakthroughs made in embedded systems, cobotics, additive manufacturing or in the field of drones, robots and autonomous vehicles.
Our ambition is to train engineers capable of adopting a mechatronic approach to design, produce and implement high-performance, intelligent and connected solutions.

This very versatile training allows access to different professions: Research and Development, design office, product engineer, project manager or business engineer. The industrial fields concerned are notably energy, transport, aerospace, mechanical engineering, medical and defence.
Programme of the option
Systems engineering: technical processes - 64H
Principle of systems engineering
Requirements engineering
Architecture engineering
System engineering: support processes - 52H
Dependability
Verification, validation and IVTV
System evaluation
Design and creativity - 38H
Modelling and problem solving: TRIZ
Design theory and design for X
Modelling - 53H
CAD Project
Multi-domain modelling
Information tools for the company
Robotics and Automation 45H
Robotics and cobotics
Automation: non-linear systems
Mechanics and Materials - 64H
Modelling of mechanical systems
Vibration of structures
Properties and selection of materials
Modelling methods - 53H
EFI method
Multi-physics modelling and heat transfer
Sensors and Actuators - 48H
Actuators for Mechatronics
Sensors and interfaces
Digital Electronics - 40H
Development languages
Microcontroller Architecture
Mechatronic Design - 65H
Design Methods for Mechatronics
Interdisciplinary Industrial Development Project
Computer Science for Intelligent Systems - 50H
Artificial Intelligence
Internet of Things
Elective - 40H
Embedded systems
Android development
LabVIEW development
Electronics and vision
Application project - 120H
Machining and prototyping
Interdisciplinary Industrial Development Project
Generalist Engineer, Industrial Engineering and Digital Transition option

The objective of this option is to train engineers with the culture required to master the tools and challenges of the digital transformation of the company and their impact on the company's information system.
They will be able to join multidisciplinary teams for the deployment and implementation of technical processes (engineering, integration, production, etc.) and management processes (steering, configuration management, MCO, etc.)
They are called upon to evolve towards functions and roles of leadership and then team management: systems engineer, production engineer or systems architect.

Programme of the option
Systems engineering: technical processes - 64H
Principle of systems engineering
Requirements engineering
Architecture engineering
System engineering: support processes - 52H
Dependability
Verification, validation and IVTV
System evaluation
Design and creativity - 38H
Modelling and problem solving: TRIZ
Design theory and design for X
Modelling - 53H
CAD Project
Multi-domain modelling
Information tools for the company
Robotics and Automation - 45H
Robotics and cobotics
Automation: non-linear systems
System Engineering: Modelling and deployment - 30H
Integrated logistic support
Deployment of systems engineering in companies
Modelling and simulation of industrial systems - 56H
SysML Modelling
Simulation
ROBAFIS Challenge - 62H
 
Transformation of corporate information systems - 49H
Advanced Planning System (APS)
Business Information System (ERP) and Supply Chain Management (SCM)
Operational Excellence - 73H
Decision support and approaches to business management
Lean Management
6 Sigma Method
Intelligent Systems Computing - 50H
Artificial Intelligence
Internet of Things
Interoperability of systems - 40H
Enterprise Operating System
Interoperability and integration
Industrial Development Project - 120H
Doctorate
Doctorate in the Risk Sciences Laboratory research unit