Presentation
The «Processing and characterisation of biocomposite materials " or MOCABIO platform, co-financed by IMT Mines Alès and the Occitanie Region, aims to develop the research potential of IMT Mines Alès in the field of composite materials based on agro-resources and to constitute a factor of attractiveness and competitiveness for the Occitanie Region. In addition to being a research tool, the platform also supports and accompanies companies and is an educational tool for IMT Mines Alès engineering students, among others.

Bio-composite materials have been attracting considerable interest from the scientific community and the industrial world for several years.  From an application point of view, this interest is motivated by the desire to limit the use of fossil resources, but also and above all by the need to lighten structures in order to reduce fuel consumption in the automobile, rail and maritime transport sectors. However, the industrial use of bio-composites still faces problems of implementation and performance of these materials compared to traditional composites.

Main equiments
MOCABIO is organized into three technical support units:
Preparation and Characterisation of Plant Fibres: plant fibre surface treatment systems (automated spraying and pad finishing devices) and characterisation of plant fibres (bulk density, surface properties, dimensional characteristics)
Biocomposites Processing (thermoplastic and thermoset): thermocompression, vacuum infusion, co-rotative twin-screw extruders from pilot scale (5kg/h) to laboratory scale (0.5 kg/h), injection moulding, cutting tools.
Characterisation of biocomposites: characterisation of fire properties (smoke analysis) and characterisation of fibre/matrix interface (IFSS)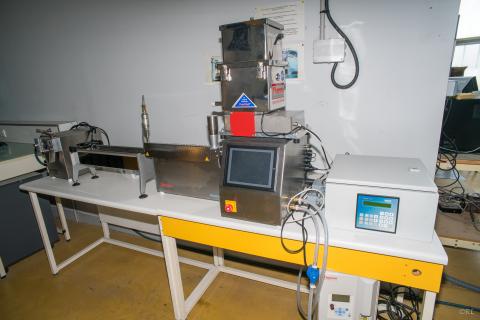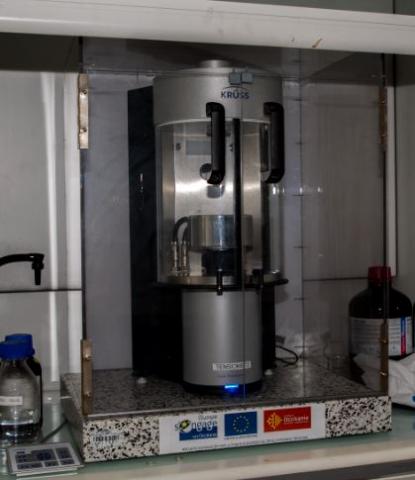 Activities and fields of application
Collaborative research
Service delivery
Feasibility studies
Expert assessments
Training
In the fields of :
Construction
Transport
Health
Energy
Packaging
Agriculture
Sport and leisure activities
Scientific expertise & Knowhow
Valorisation of agroresources (plant fibres, agricultural by-products, biomass extracts or waste...) in (bio)polymers to reduce environmental impact
Functionalisation of the surface of plant fibres with regard to targeted performances and development of environmentally-friendly treatments adapted to short fibres (batch), yarns (sizing line) or fabrics (pad finishing, spraying)
Expertise in the development of innovative methods for characterising plant fibres: bulk density of fibres, measurement of morphology by automated laser scanner, mechanical properties by micro-traction in a controlled environment (relative humidity), and surface properties by tensiometry, fibre-matrix adhesion/adherence
Control of thermoplastic (extrusion, injection) or thermoset (vacuum infusion, thermocompression) biocomposites processing
Study and improvement of biocomposite properties (mechanical and thermal properties, fire reaction, in-service durability...