Master in disaster Management and environmental impact
The Master Of Science DAMAGE (Disaster Management and Environmental Impact) is a training course taught 100% in English, it aims to provide an understanding of the theory and practice on emergency management in local, national and international contexts.
This international training offers knowledge and skills to assess the consequences and respond to disasters in Europe and around the world. It's oriented mainly on industrial, sanitary and environmental issues. In addition, logistics, engineering and the management of industrial and natural disasters are discussed through concrete cases.
The Master Damage collaborates via courses with one of the main humanitarian NGOs (Médecins Sans Frontières). In addition, the head of the Environment and Culture Unit of the UN mission (MINUSMA) in Mali is part of the teaching staff of the Master.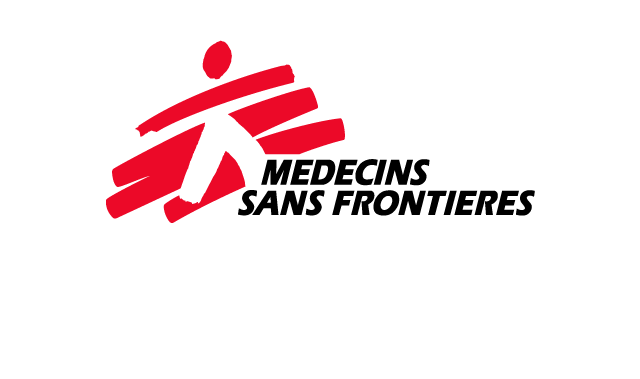 Many disciplines of engineering sciences are covered (risk and resilience assessment, water and waste treatment), information sciences (computer science, data science) but also human and social sciences (sociology, geographic information systems).
This multidisciplinarity allows students to deepen their knowledge by integrating an international dimension on large-scale crises (industrial accidents, natural disasters, pandemics, etc.).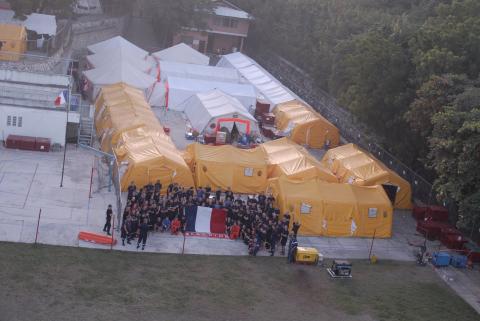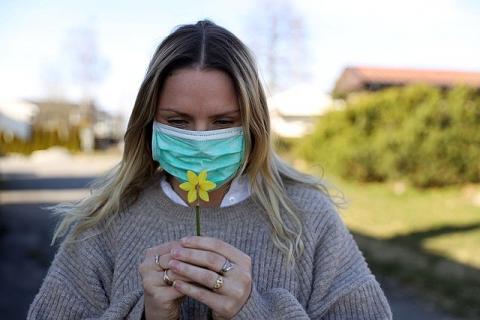 Program
Module 1 : Risk Identification (5 credits)
Bioterrorism
Principles of Environmental Assessment
Resilience of Critical Infrastructure
Principles of Key Concepts
Module 2 : Risk Assessment (4 credits)
Earthquake
Geohazard and Geospatial sciences
Major industrial incidents: Boilover, BLEVE
UVCE
Module 3 : Disaster Modeling (6 credits)
Accidental Modeling
Response and Mitigation
MODULE 4 : Hazard Assessment (4 credits)
Atmospheric Dispersion
Forest fire, command and control, ERCC
Risk Analysis Method/Lessons Learnt
Flash Flood
Computer vision
MODULE 5 : Crisis Management (5 credits)
Cybersecurity
Critical Infrastructure protection
CBRNE Threat
Resilience engineering
MODULE 6 : Process safety and Chemical Hazards (6 credits)
Crisis in Oil & Gas Industry
Inherently Safer Design
MODULE 7 : Preparedness (4 credits)
Logical Logistics in a Disaster
Response Context
Humanitarian Emergencies
Response to a Health Crisis
MODULE 8 : Disaster Management (4 credits)
Epidemiologic Measures
Outbreak Investigation
Ethical Issues
Water Crisis Management
MODULE 9 : Disaster Resilience (4 credits)
Risk Prevention
Flood and Human Factor
Disaster Management, Large-scale Rescue Operations
MODULE 10 : Disaster and Human Factors (5 credits)
Disaster Resilience and Societal Impact
Human Factor and Disaster Resilience
MODULE 11 : Disaster Medicine (3 credits)
Serious Games
Disaster Medicine
MODULE 12 : Health Engineering (3 credits)
Humanitarian Actions
Quality Management
MODULE 13 : Data Management and Decision (4 credits)
Data Preparedness and Decision Making
Information and Communication Strategies
MODULE 14 : Intercultural Management 1 (3 credits)
Social Media Management
Intercultural Communication
MODULE 15 : System Engineering (7 credits)
Organizations modeling
Uncertainty Management
Emergency Communication Systems
MODULE 16 :  Intercultural Management 2 (8 credits)
Intercultural Concepts
International Management
Healthcare Preparedness and Response
MODULE 17 :  Oil and Gas Management 1 (7 credits)
Oil & Gas Exploration and Production
Main Characteristics of Oil and Gas Projects
Work Breakdown Structure
MODULE 18 : Oil and Gas Management 2 (8 credits)
Safety Management Concepts
Safety Management System
Safety Engineering
MODULE 19 : Internship (30 ECTS)
4 to 6 months in a company or laboratory
A credit is about 8-12 hours.
All courses are mandatory.
The order of classes can change based on the availability of professors.
Free French courses are offered once a week for the first year.
A case study is included for every semester.
The organisation of the teaching modules is 120 ECTS credits over two academic years detailed as follows :
M1 year : UE1 – UE14 – from October to June
M2 year : UE15 – UE19 – From October to August
This Master of Science is organised in 3 teaching semesters and a final semester is consisting of an internship conducted in a company or laboratory (in France or abroad) 

French courses (FLE: French as a foreign language) are offered free part of this training
French way of life at Master DAMAGE
Master Disaster Management DAMAGE teaches me to see a world better with low risks.
This Master taught me management over complicated disasters. It explained the things to me I knew, but with Whys. Everything from physical phenomena that I recognized but I didn't
understand why it happened. Master Disaster Management DAMAGE educates people safety management with the successful implementation."
Alik AKHUNDOV Dual Degree MBA English sector, Master degree Azerbaijani student, 23 years old
Do you speak English ?
100 %
International teachers
1/2
Small groups of students
15
students maximum per class
"As a Disaster management Student in IMT MINES ALES, the course is the balance between academic learning, risk management, crisis management and human welfare. How a society can achieve development by improving mitigation against a hazardous situation, how logistics play an important role in humanitarian aid, all these aspects of disaster/ crisis management are explained by eminent personalities from NGO's and other peace keeping organizations. These interactions with international experts provide a great opportunity for students in enlarging their thoughts and imagination. So proud to be a part of it."
Mr Rino Sekhar RAJASEKHARAN • Bachelor of Technology Electronics & communication Engineering • Indian student, 28 years old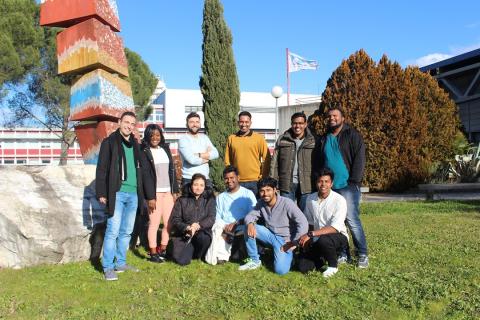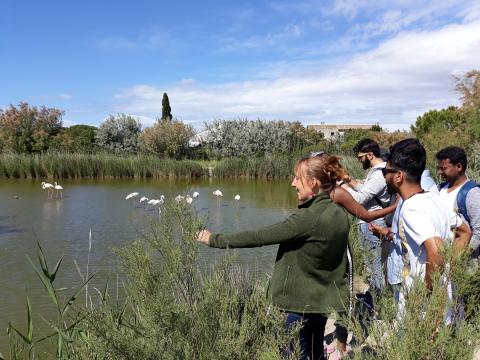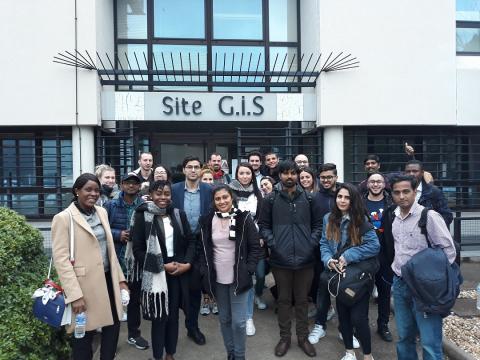 Amission and requirements fees
Admission requirements
Bachelor degree in
engineering (environmental sciences, logistics, and management)
sciences (chemistry, mechanics)
Language requirements in English
mother tongue or
bachelor degree taught in English or
English test such as TOEFL iBT 80, IELTS 6.0, TOEIC 750, Cambridge CAE
No prerequisite in French
Selection
Submission of the application on the dedicated free online platform.
Online interview in English.
Fees
15000 E (for 2 years) for non EU students
10000 E (for 2 years) for EU + students (member state of the European Union+Iceland, Lichtenstein,, North Macedonia, Norwey and Turkey)
"The master DAMAGE is the best thing to happen all the participants, highly educative, informative, and poses lots of potential.
Mrs Sandraqueen OGAH • Bachelor of Science Applied and Industrial Chemistryreer • Nigerian student, 28 years old